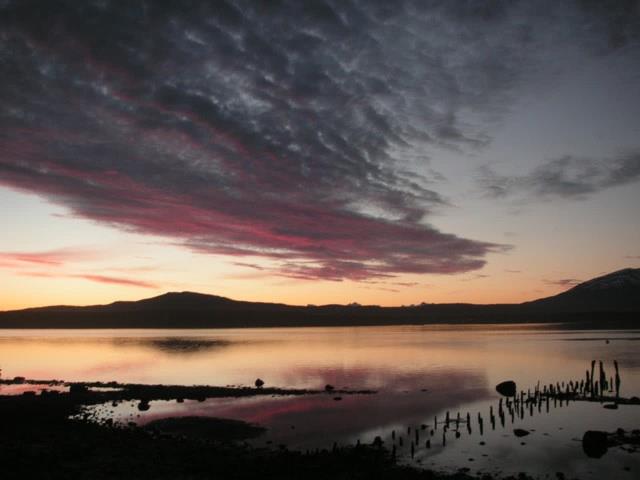 If you're doing a cruise to the Antarctic Peninsula, it'll probably start and end in Ushuaia, Tierra del Fuego:
But there are other things to see, either before or after.
You might want to go to the Patagonian town of El Calafate, because it's near(ish) the Perito Moreno Glacier (even though I query whether that's the Brokeback Mountain of Argentina, and not in a good way).
It's only an hour and a quarter by plane from El Calafate and Ushuaia.
I went overland instead, via the Chilean fishing town of Puerto Natales, on the Seno Última Esperanza (Last Hope Sound).
During my visit, I met some unexpected relatives…