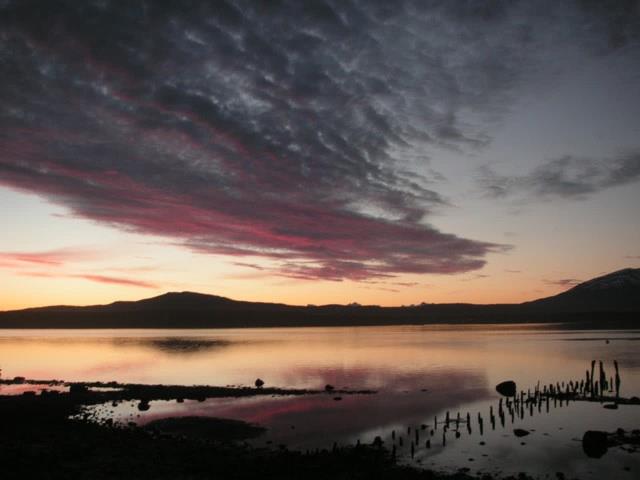 I didn't just see sunsets in Chilean Patagonia.
Animal life in Puerto Natales
Animal death in Puerto Natales
Gertrude was one reason for the end of my Wonder Woman obsession.
I met her on Brunswick Street in Fitzroy, Melbourne. We locked eyes on opposite sides of a shop window. When I tried her on, her legs and paws dangled in front; her brown face rested off my back. I named her after a nearby street. My first fox fur.
Sometimes I tell people there are two types of animals: common and endangered.
Common animals like foxes and rabbits are pests in Australia, so there's no harm immortalising them in fur.
Endangered species are going to die out anyway, so make the most of them while you can.
But even I was more than a little shocked when I saw what greeted me at my hostel in Puerto Natales: