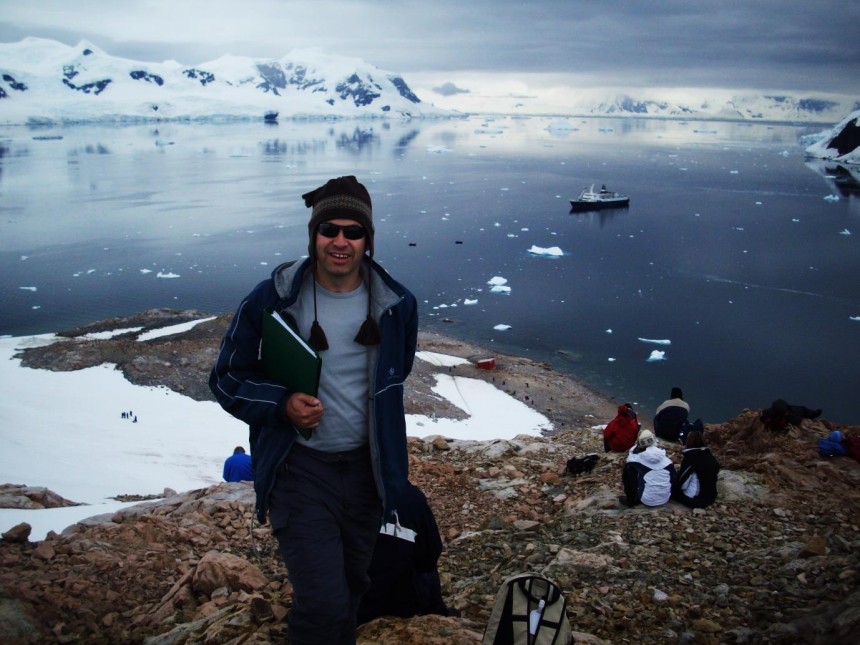 I've written in some exotic places – like Antarctica!
The ship that took me there was named after Lyubov Orlova. There was a photo of her in the bar, with a brief explanation that she was a popular Russian actress. Her IMDb biography, combined with a knowledge of history, is more illuminating.
Born in 1902, her father was an officer in the Imperial Army; her mother an aristocrat. During the Russian Civil War, she studied piano and singing at the Moscow Conservatory. She married an opposition politician, who Stalin imprisoned. But Stalin liked her, giving her the title of Honourable Actress of the Russian Federation. Her movie Moscow Laughs, released during Stalin's purges, was a big hit. She re-married, narrowly avoided capture by the Nazis in the Second World War, fought alcohol addiction, had plastic surgery and died of cancer in 1975.
The MV Lyubov Orlova had a Russian captain, crew and waitresses. Other staff, such as the ornithologist, historian and marine biologist, were from Western countries, including Australia and the UK. Ninety-eight of the 110 passengers were from the US.
Some of the carpets were dated and the décor a little bland. But after three months of Argentina, the MV Lyubov Orlova was peace. Then.
Two and a half years later, it was impounded for non-payment of debts, towed away to be scrapped, broke from its tug boat and floated adrift and abandoned in the North Atlantic, rumoured to be infested by cannibal rats.
Last year, the remains of a ship washed up in California.  It matched the shape of the MV Lyubov Orlova, but if it was part of the missing ship, how did it get to the Pacific Ocean? Did the rats steer it through the Panama Canal?