I've previously posted about my 12 different opportunities to see The Phantom of the Opera, and how I still haven't.
This month was the closest I've come.
When my Antarctic friend Spencer and I visited the Kennedy Center in Washington DC, they were about to start a performance, but we took a tour instead.  We heard it over the loudspeaker system as we walked around the building. This didn't convince me to go in.
Four days later in New York City, I was on the street where it was playing …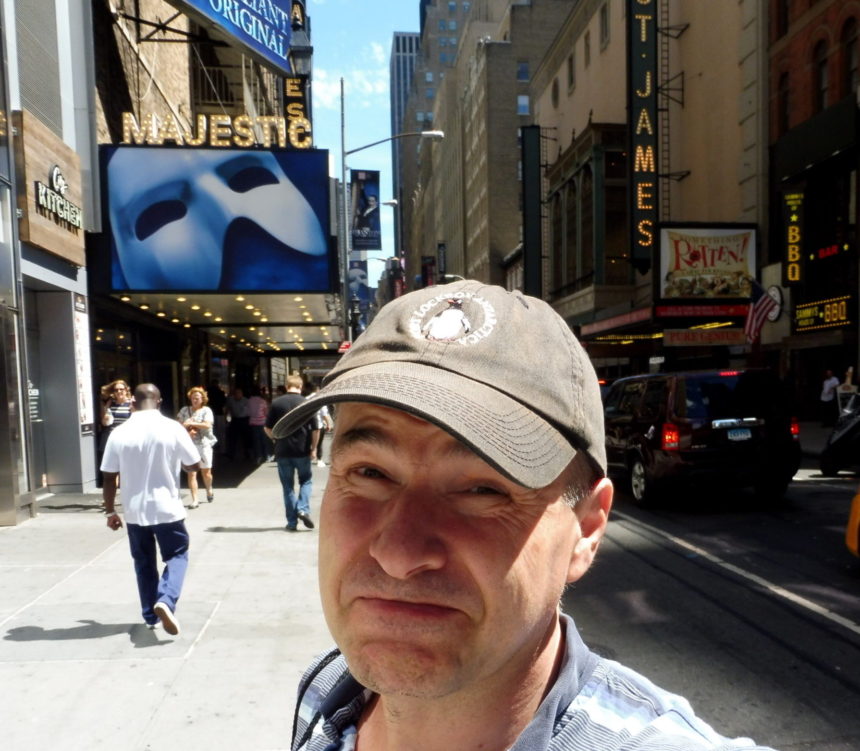 … but JJ and I saw the show playing opposite.
The ad below has probably convinced some people …
… but if it's been around for 28 years, it's probably not going away soon. Andrew Lloyd Webber can live without my money for a little longer.
My fantasies are still wound for now.