The National Portrait Gallery in Washington DC doesn't just have portraits. It also houses Katharine Hepburn's four Oscars.
When I saw them in August, she and Henry Fonda were also part of an exhibition called Hollywood and Time: Celebrity Covers.
Hollywood has never been known for its kindness to ageing actresses. Bob Hope, Bing Crosby and Dorothy Lamour made a series of Road to… movies, but in the final one, released in 1962, Lamour was relegated to a small role. It appears that she was considered too old, even though she was eleven and a half years younger than Crosby.
It's therefore remarkable that Hepburn won her second, third and fourth Oscars when she was 60, 61 and 74. In a letter after her second win (for Guess Who's Coming to Dinner?), she commented that they normally didn't give them to the old girls.
Her third win was for The Lion in Winter, in which her leading man – Peter O'Toole – was 25 years younger. I would say that this was unusual for male romantic leads, but although they played husband and wife, it wasn't all that romantic. He was King Henry II; she was Eleanor of Aquitaine. The king was holding his queen prisoner (for joining his sons in a rebellion against him), but he let her out for Christmas! There were only 11 years difference in age between the king and queen in real life.
The Time celebrity cover above is from On Golden Pond – the movie that won her the fourth of her Academy Awards.
The Greatest Kate never collected any of her Oscars personally. She only ever attended the ceremony once, in her late sixties, to present a special award to a friend.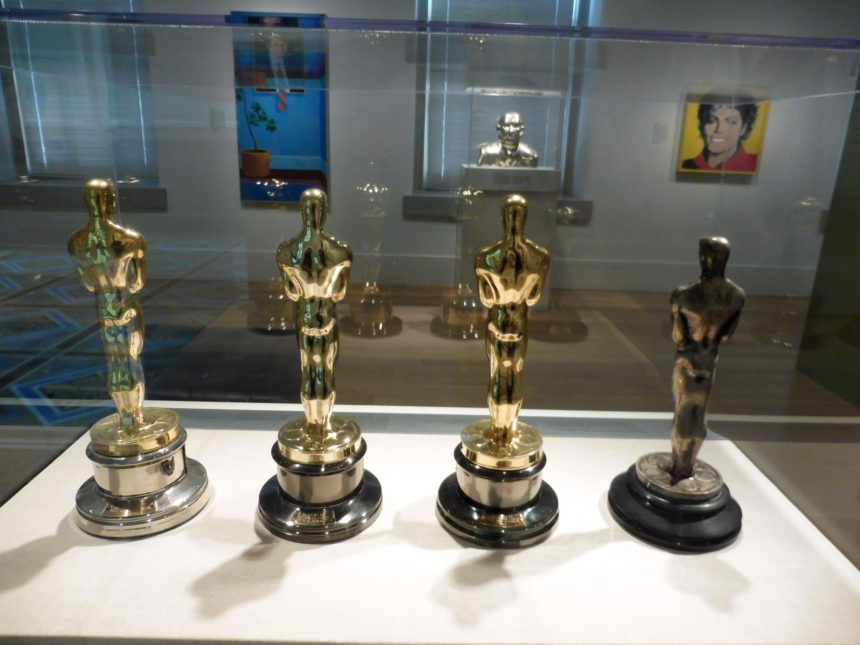 But she inspired enormous respect. After Jon Voight read out her name for that final win, he went off script to say, 'I don't think that there's anyone here or watching who doesn't appreciate the amount of love and gratitude represented by this Oscar selection tonight….'
Anyone who thinks (with some justification) that Hollywood and the Oscars are shallow and nasty should listen to that. I still get watery eyes when I do! And if that doesn't work, hear Jane Fonda accept the award that her ailing father won for the same movie, in which she also praises the Katharine the Greatest. (Just ignore the hair!)