Before I went to my first Edinburgh Fringe Festival, in 2014, I scanned through over 3,000 events in the program, picked out those I wanted to see, compiled a list of when and where they were on … but when my friend Sam and I arrived, on that first afternoon, we got to the Royal Mile, everything was everywhere, we had no idea where anything was – how could we decide what to do? And it started to rain.
We walked into the nearest building – a hotel. Sam looked across the foyer and said, 'That looks like a box office.' Which it was. They were staging plays in their ground floor conference rooms. We bought tickets to their very next show: A History of Falling Things, performed by students from the Exeter University Theatre Company.
It was about Robin and Jacqui, who each had a fear of satellites falling from the sky. Neither had left their homes in years. They met online, started talking and began to fall in love. They lived within walking distance of each other and wanted to meet in person, but how could they?
Ove the next week, I saw a man dressed as Margaret Thatcher pretend to be Boy George (making the gender bending in Victor/Victoria look simple). Another performer did the voices of almost every Downton Abbey character, along with Andy Murray, Boris Becker and people from The Great British Bake Off. The original Star Wars trilogy was condensed into one hour. (My favourite exchange: 'But Ben, why didn't you tell me Darth Vader was my father?' 'I forgot.')
Nothing, though, moved me as much as the two scared young people trying to fight their fears in A History of Falling Things. And that was in part because seeing it was so random and unexpected.
The day after visiting the overrated Perito Moreno Glacier, Andrew, Jake and I did the lakes cruise.
Robert, sadly, was put in a different tour group, despite my arguing in Spanish with the tour operators. By November 2005, I was still having difficulty following normal conversations in Spanish (still do), but I was becoming adept at gossiping and arguing, which were handy skills in Argentina.
The highlight of the tour, and maybe the entire trip, all my visits to Argentina, and perhaps my life and all others ever lived, was Lago Onelli (at least until I went to Antarctica). The grey chilly drizzle – it was no longer shirt-only weather – made the mountains and ice moodier. It was my History of Falling Things moment.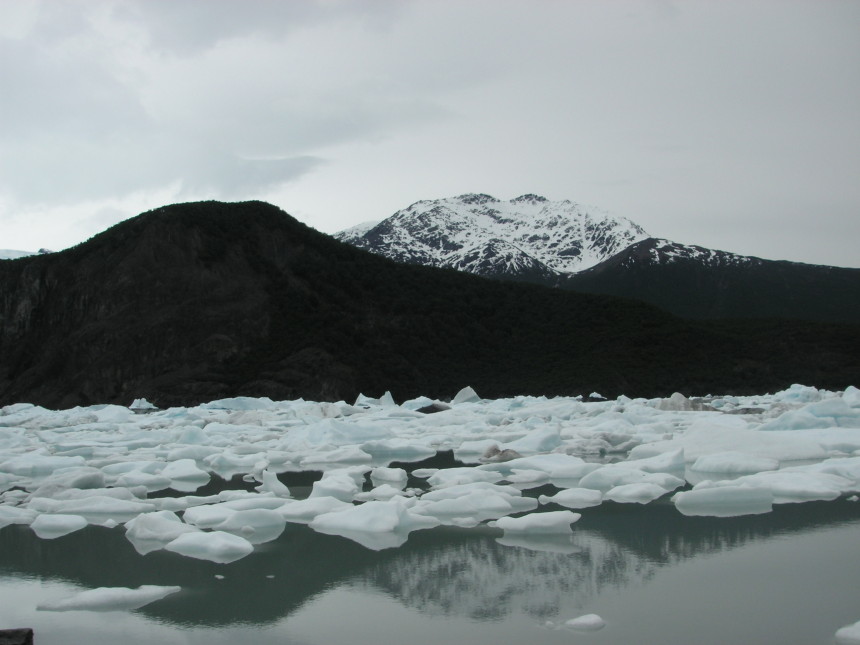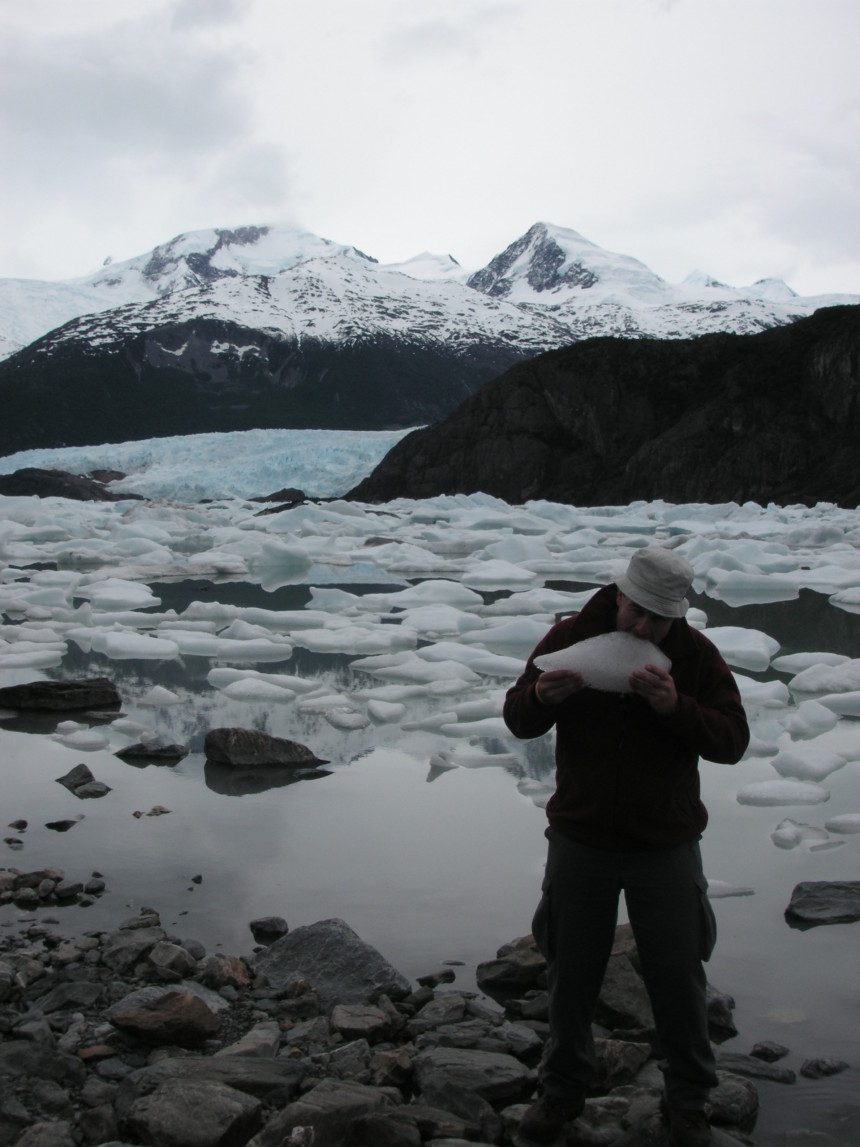 Looking back ten years later, I don't quite get that sense from the photos. Perhaps that's why no-one's heard of Lago Onelli. At least the pictures don't show how Andrew, Jake and I had to share our spiritual solitary experience with 200 other tourists.
Perhaps Brokeback Mountain should have beaten Crash for Best Picture at the Oscars. Perhaps Perito Moreno is better than Lago Onelli. Visit both and decide for yourself.