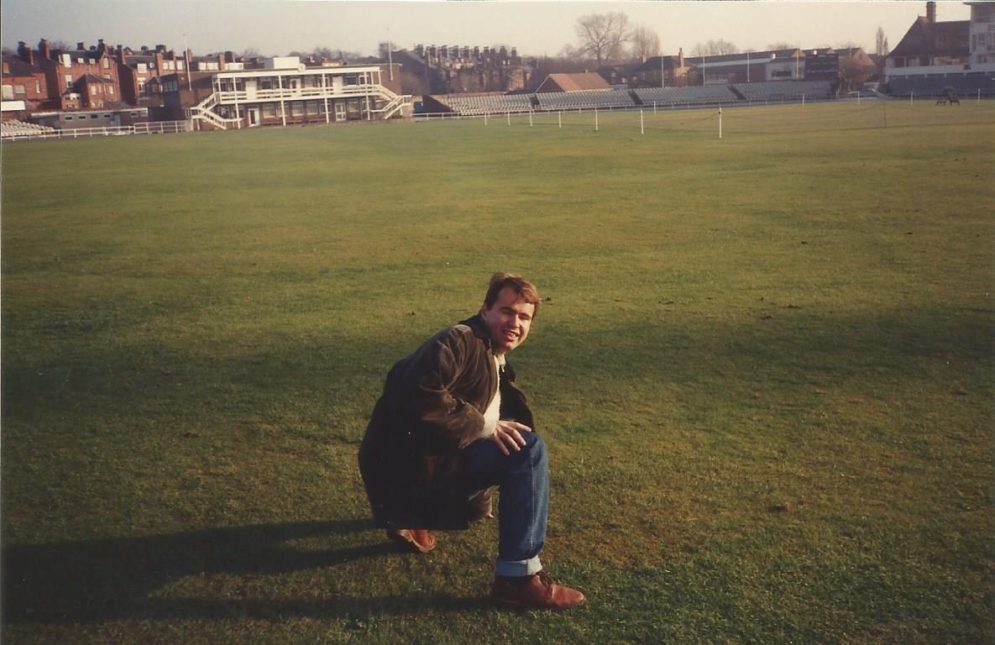 Looking back, I've twice blogged about visiting Old Trafford cricket ground in Manchester – the home of the Lancashire team – oops! – but I've never posted on going to Headingley Cricket Club in Leeds, Yorkshire, on the same trip when I was twenty-two.
I do have Lancastrian ancestors, so maybe I'm subconsciously biased.  Or not, as I'm also descended from Yorkshire stock.
The truth is that these photos have been hanging around in my archives for a long time, and I've never quite worked out what to do with them. Cricket can be a bit of a yawn for some people.
One thing to note is how little spectator space there was. Even today, the ground doesn't fit twenty thousand people.
I wasn't genuflecting here. Sometimes, I used to want to touch the ground with my hands, to feel like I'd really been somewhere. In later years, I moved on to kissing the ground … and then kissing the ground with tongue.