I'm looking back fondly on my trip to Buenos Aires in February.
This is the Casa Rosada when viewed from the top of the Centro Cultural Kirchner (CCK) …
… plus Puerto Madero …
… and out to the river …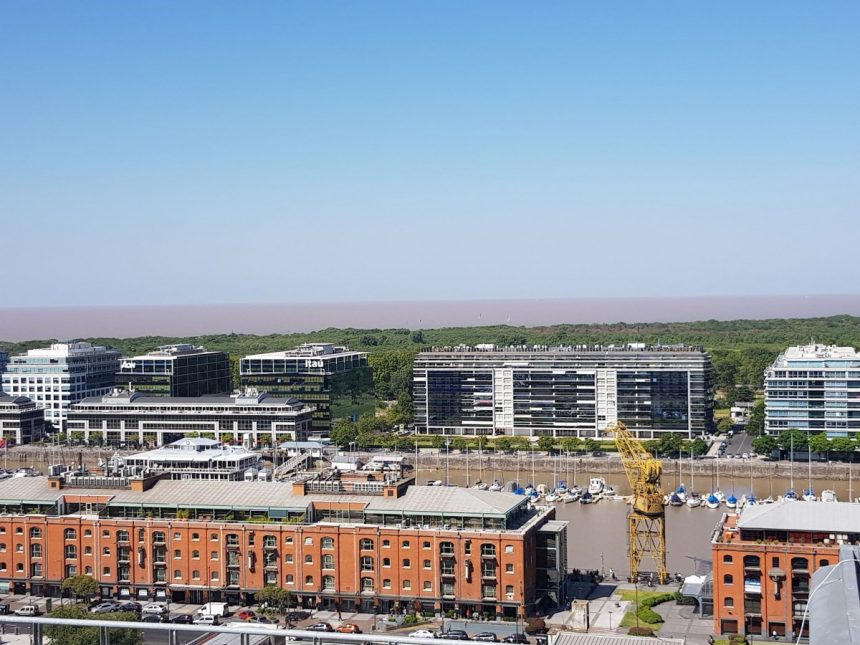 I was with two Argentine friends when these photos were taken. Less than a month later, they were confined to their one-bedroom apartment, where they remain today. They're only allowed out to shop for food, but are chirpy enough. The CCK is closed. We never saw it coming.