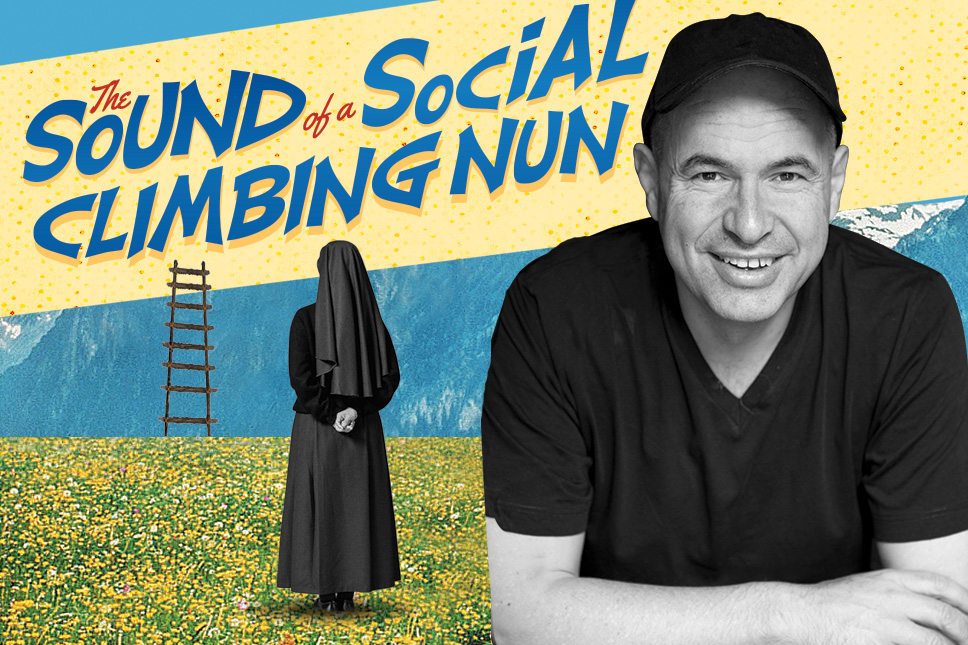 What will it teach me about The Sound of Music?
That it isn't really the story of a postulate nun who melts the heart of a sea captain, teaches his children how to sing, marries him and escapes from the Nazis with her new family.
Instead, it's about a social climber who ensnares a fraudster, humiliates his aristocratic children and tries to turn him in to the Nazis, but overplays her hand and gets eaten by cannibals.
What important questions will it pose?
Did Maria have an evil intent when she sang about doorbells?
How did she plot revenge on Gretl?
Why did she leave the von Trapps without saying goodbye?
What made her infect the Baroness' contact lenses?
Who was the Captain really in love with?
What happened to the nuns after they nicked the distributor caps?
Did Uncle Max face a corruption inquiry?
Is it tasteful?
A Michael from Perth production is always beyond taste.
Must I have seen The Sound of Music?
No. I'll explain the chilling plot for the benefit of those who don't know it.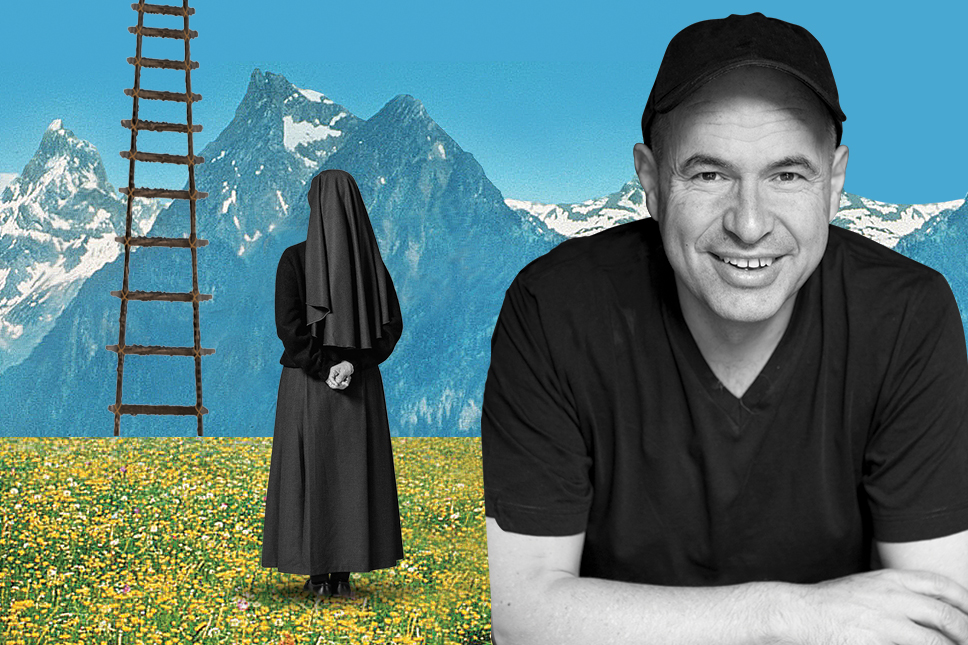 What will I learn about Julie Andrews?
How a forty cent purchase in a Wyalkatchem shop led me to pay five hundred dollars to spend forty-five seconds with her.
Along the way, you'll hear the intimate words I wrote to her, re-live our personal encounter moment-by-moment, and find out the revealing question I was never allowed to ask.
Does it have killer toilets and living dinosaurs?
That was last year. But it does have deluded teenage wannabes and a busybody housekeeper.
Will I ever think of the song 'Edelweiss' in the same way?
No.
I only go to shows that have GLBTIQRSTUVWXYZ content. Is one this suitable?
Yes.
I want to know if you'll ever get over Julie. Will I find out?
Definitely. It's the most important question of the new millennium.
Will there be images of cute guys?
Apart from me, you mean?
Of course!
Will there be images of gorgeous women?
I'm an equal opportunity entertainer.
What about swear words?
There will only be language that the wholesome Dame Julie herself would use.
What else will I learn?
More will be revealed in a later post!
When's it on?
Previews are 1 and 2 Feb 2017
Five more shows are on 4, 8, 9, 10 and 11 Feb.
All shows start at 7 pm and go for an hour.
What's it cost?
Tickets range from $11 to $17.50*.
Should I book early?
What a good idea! My show last year sold out, weeks before the first preview.
What's the age range?
15+
Where?
Pirate Bar, 25 Green St, Mount Hawthorn (near the corner of London St).
Can I park outside?
Absolutely! Unlike Northbridge, there's plenty of parking.
Can I catch a bus?
Yes.
Do they serve meals?
Yes: before, during and after the show. Please come and make a night of it.
Will I know other people?
It's Perth, so there's every chance.
Do you have a Facebook page?
Yes. It's facebook.com/michaelfromperth. Please like the page to get updates!
*A booking fee of $1 applies to every ticket and is included in the listed ticket price. Payment by credit or debit card also attracts a processing fee of $2 per order.