Skeletons of notorious English kings don't often get dug up in car parks, which is what happened in 2012, when Richard III was found in Leicester.
It must have been difficult to know what to do with him. I've always been a bit of a fan. He wasn't like the man in the Shakespearean play. He made important law reforms that lasted beyond his short reign, even when he was dead and disgraced. Before dying bravely, he lived in a world of kill-or-be-killed. When you got the chop, it wasn't a figure of speech.
But even in the fifteenth century, killing children was not considered acceptable. I want to think that he didn't order the deaths of the Princes in the Tower, but it's hard. He had the motive, and never explained away their disappearance. Though if he was to blame, why did the boys' mother come out of sanctuary and socialise with him?
I was in Leicester in August for the wedding of my friends Sam and Susie. This old queen found the old king at the train station …
… and on street signs, where he's billed before the cathedral, the building where his body was recently re-interred.
The car park is now the Richard III Visitor Centre …
… which includes a reconstruction of what he would have looked like …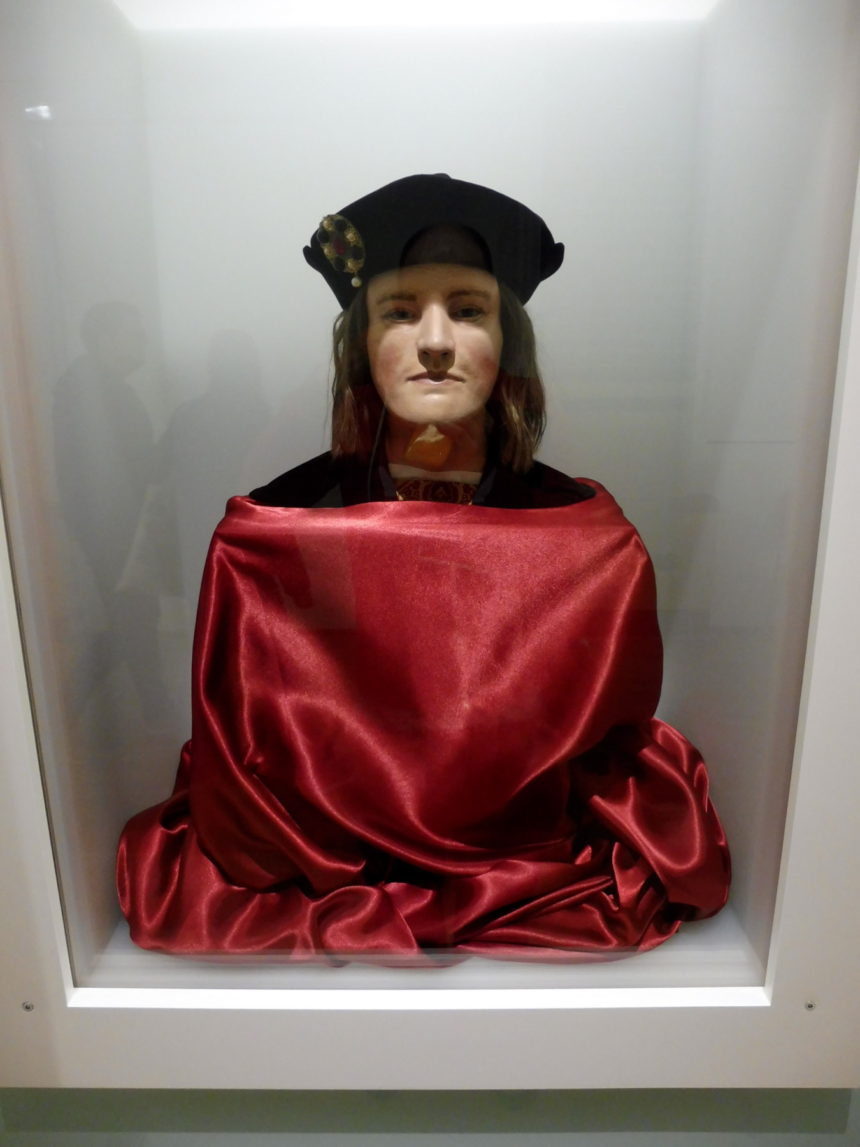 … and describes the sophisticated technology they used to work it out, though maybe it would have been easier if they'd just used his portrait.
There may not have been enough time to develop a comprehensive set of souvenirs, so the gift shop is light-on compared to many of the others I visited during my recent round-the-world trip. And sadly, unlike the US Library of Congress, it doesn't stock Wonder Woman memorabilia … yet.