The reality was worse than hell.
The couple with this pram had five children aged four or less, though from what I saw, they were well-behaved. Despite my protestations, I do like children, but Argentina brings out the extremes.
Iguazu Falls isn't the best place to bring toddlers. Although some paths are wheelchair-friendly…
… there are also steps.
The paths can also be slippery…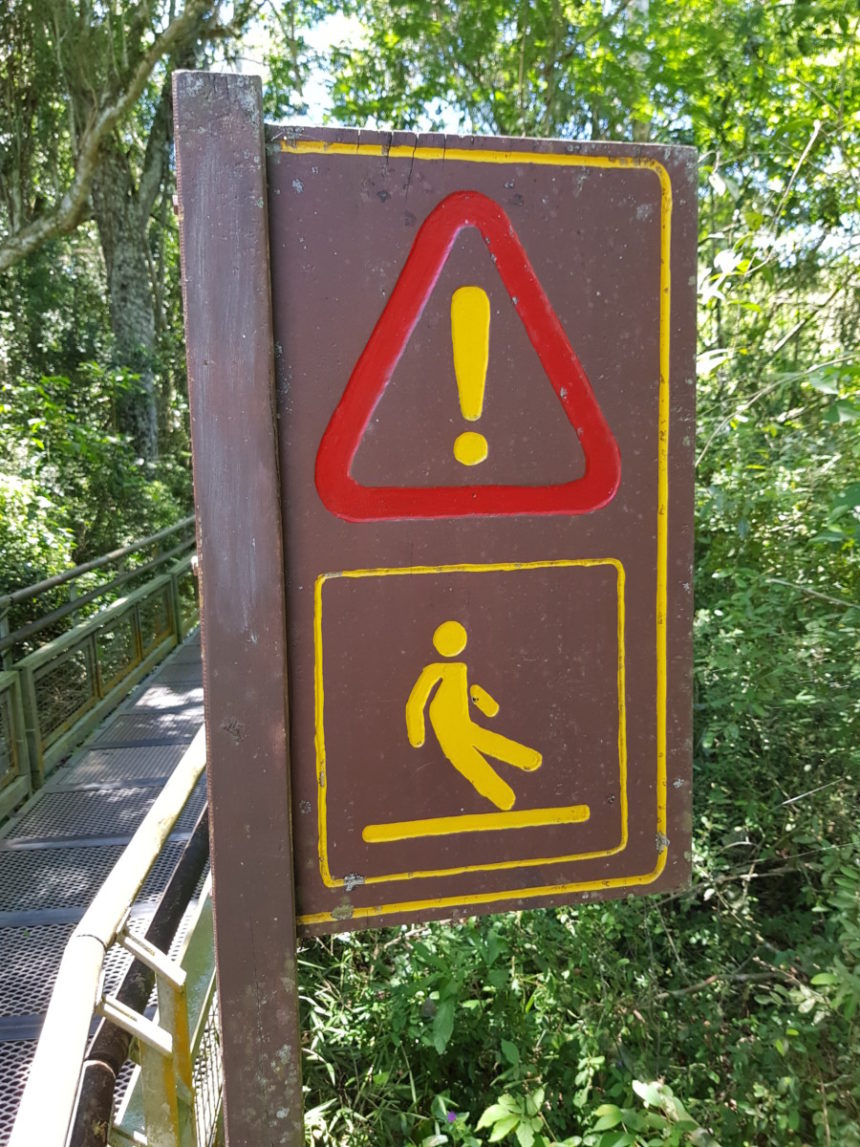 … plus the railing is quite low, though more than a toddler's height.
And on the other side of the railing is this:
But what a treat for older kids! On the fifteen-minute train ride to the Devil's Throat, we sat next to some school children, and their teacher, from Chaco – one of Argentina's least wealthy provinces.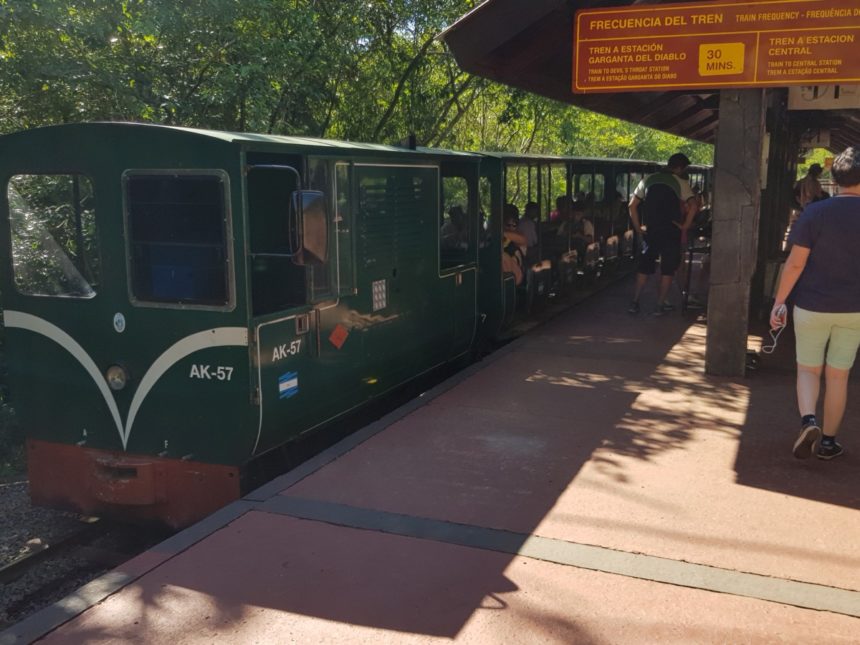 They'd won a singing competition and the trip was their prize. A girl about twelve called Marlene was very excited to hear that I was from Australia. A boy asked me whether we ate kangaroo.
Little conversations like this are helping make this trip special. All the years I've spent learning Spanish in some curiously different ways are paying off, although Marlene also spoke some very elegant phrases in English.
And then we all got to see this: