When I was in Munich in late August, they had lesbian and gay traffic lights (sadly now gone).
In Trafalgar Square the following week, the lights were lesbian …
… and gay …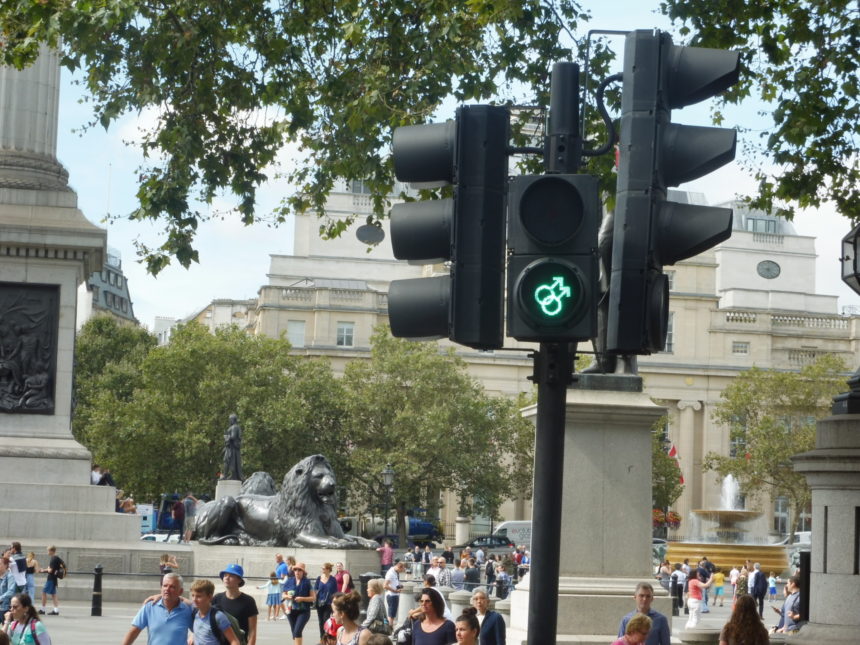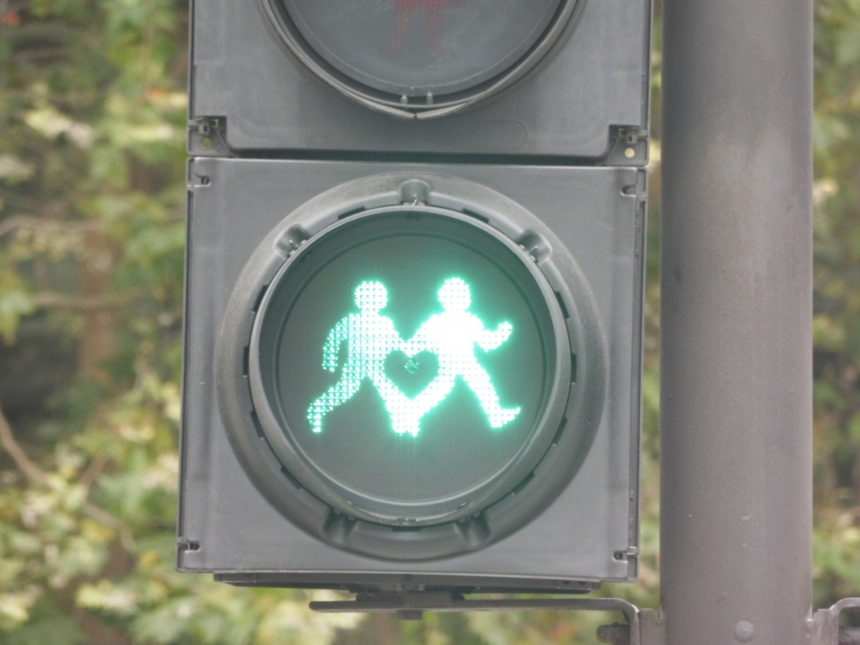 … and transgender …
… and even straight!
There's something reassuring about how they all blend into the lions and  double-decker busses.