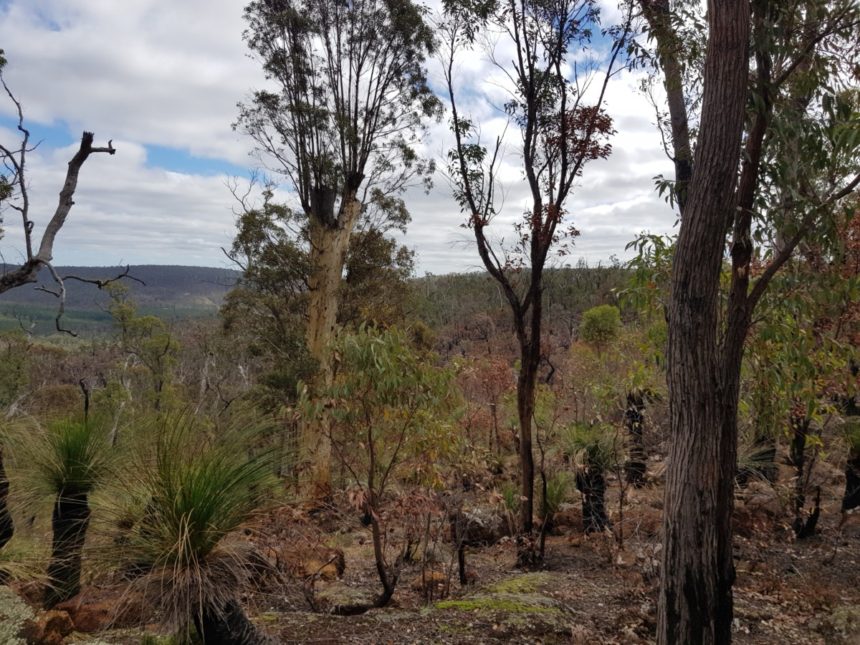 This is Jennifer:
It's actually a Samsung S8, but one of my cousins has named it after Jennifer Hawkins, the former Miss Universe. Jennifer is my first regular smartphone, and apparently quite an advanced model.
My cousin thinks that as a gay man, I wouldn't appreciate all the wonderful things about Jennifer Hawkins. Likewise, as someone who has struggled over many years to send even simple text messages, she thinks I wouldn't appreciate all the wonderful things about a Samsung S8.
Today I took Jennifer on one of her first excursions.
This year's winter is the first since 2011 that I haven't left Perth to somewhere warmer for at least a week.
But I've started to appreciate the attractions of colder places.
If I could click my fingers and spend an hour anywhere in the world I'd been to before, it would be Antarctica.
And I've found that if it doesn't rain (a big if), Perth winter weather is good for bushwalking. Today, a group of eight of us walked twelve kilometres around Mount Dale, about an hour's drive south-east of the CBD, beyond Roleystone.
I would say that my cousin is very cynical, but she may have a point. I somehow managed to take about 335 photos in the bushland, though they were really only of about ten different things. Perhaps I should read the instructions.
I'm not so sure that she's right about Jennifer Hawkins, who seems an utterly delightful human being. Unlike Mrs Thatcher, I could yet be for turning…