In 2004, I did a 12-day bus tour of the Kimberley. Half way through, we had a free day, so I hired a car, driving to Wyndham in the morning and Lake Argyle in the afternoon.
The turn-off to Lake Argyle was only seven kilometres from WA's border with the Northern Territory. I'd never been to the Territory, and we had a bit of time before the cruise we'd booked was due to depart, so we popped over and had a look.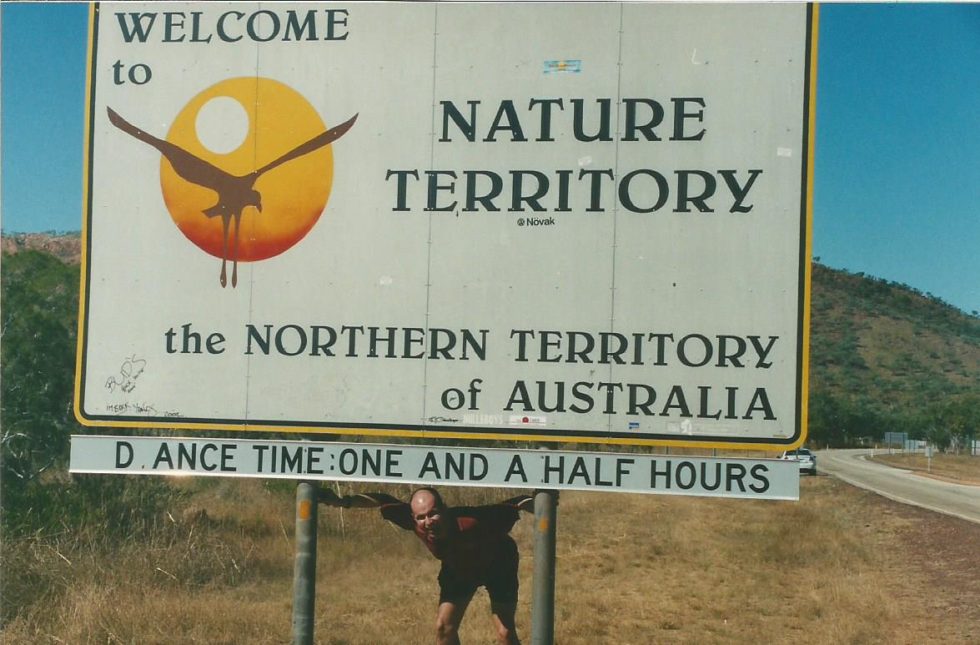 I disappeared somewhere, but Wonder Woman turned up … which made for an interesting discussion with the official at the quarantine station (not that I'd know for sure, as I wasn't there).
Neither Wonder Woman nor I have ever been back to the Northern Territory. How could we top this experience?