I was having Saturday morning breakfast in Subiaco with some friends who'd recently come back from New York City. They talked about how much they liked the light show on the Rockefeller Center Christmas Tree.
I told them about a big Christmas tree in Plaza de Mayo, Buenos Aires, in 2011. It also had a light-show: but it was one-off, because the light came from protesters burning it down.
I was a few hundred metres away when it began, picking up a pink mobile phone from my friend Carlos. It was a birthday present for Nito, who worked at my B & B in San Telmo. I caught the ending, pink phone in hand, on the way back there.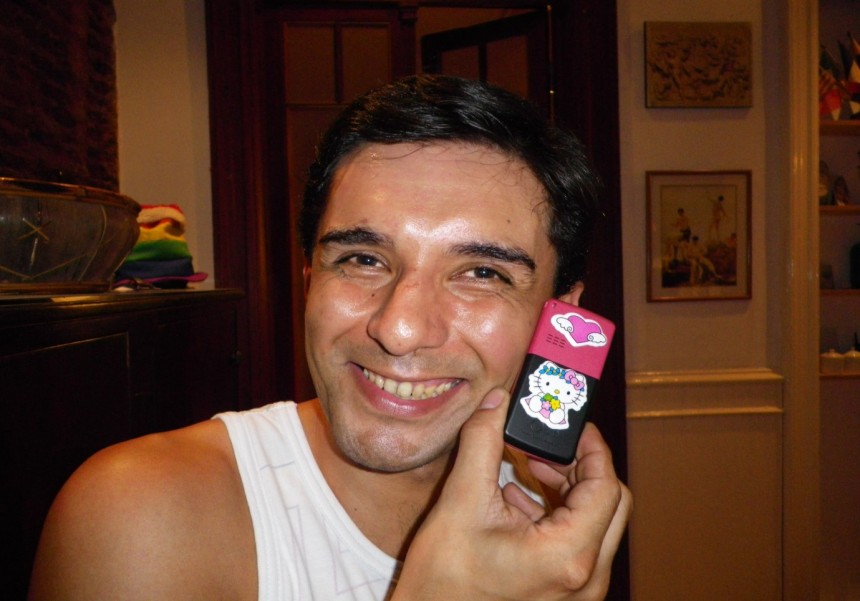 This wasn't the first riot I experienced in Argentina. It wasn't even my first in Plaza de Mayo. Six years earlier, I'd heard a smoke bomb go off there, just before the Pride March started.  Thanks to George W Bush's visit, it also wasn't the time I encountered a line of men with bandages over their faces and big sticks.
My main concern was that I'd spent a little longer than I'd planned at Carlos' apartment, and was going to miss the wine, ham and cheese cubes and biscuits that Nito served at my B & B  most evenings.
It was the tenth anniversary of the protests against Argentina's financial collapse (or one of them). On 20 December 2001, five people were killed in Buenos Aires. President Fernando de la Rúa fled the Casa Rosada in a helicopter. This led to Argentina having three, four or five Presidents (depending on who you count) in two weeks.
I don't want you to think that you're bound to see a riot if you visit Argentina. I've only experienced three in six trips. Even still. if you live in a city where the main Christmas tree is less than spectacular, please remember that ordinary isn't always so bad.
It was surprising how quickly they put up a replacement in 2011. Almost as if they knew what was going to happen.