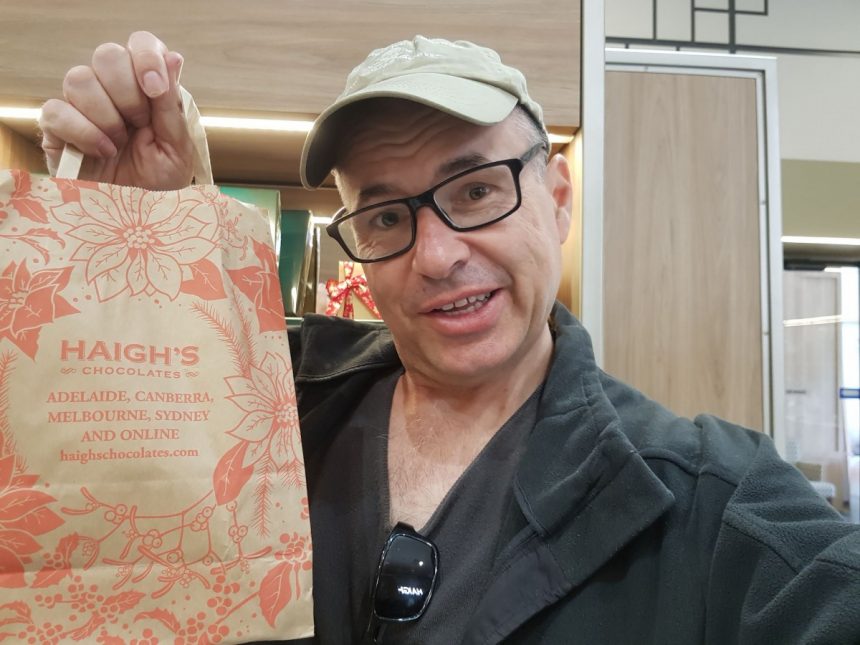 The facade of the Haigh's Chocolates Visitor Centre, just south of Adelaide's city parklands, is unassuming.
The chocolates inside are not.
They cry out to be slowly, specially, succulently savoured. Only Spellcheck, which has put a red line underneath 'succulently', is immune to their aroma.
Yes, they are expensive, but here's a hint. If you're buying two things, do so separately. Every time you make a purchase, they give you a free sample.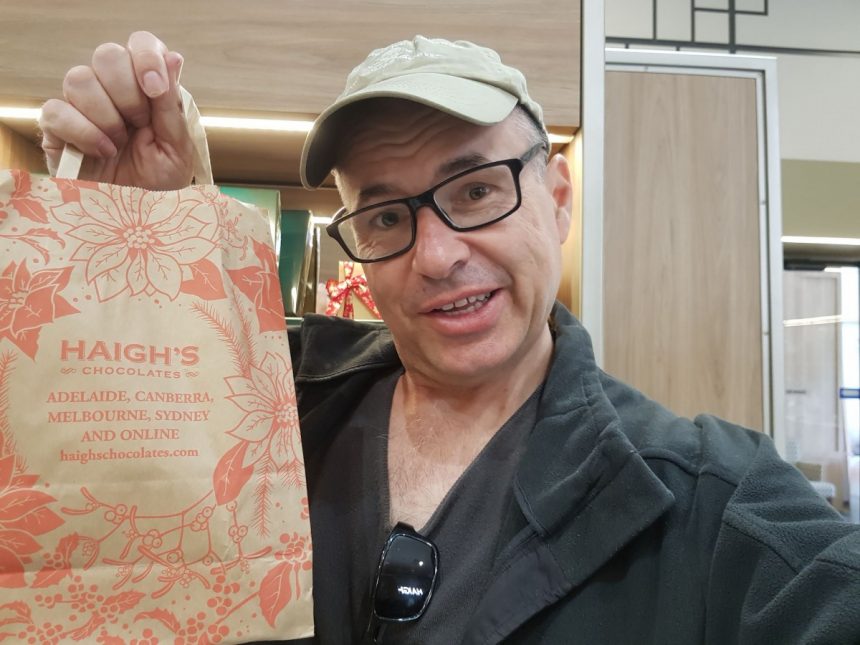 I hope that before too much longer, their shopping bags will feature 'PERTH' on them.
I did the free factory tour and looked at some of the written material. They focus on the family nature of the business. I don't particularly care what someone's grandfather did. It's the sublime quality what they make now that matters. But it's a folksy story, and seems to work.
I asked the tour guide how they kept the factory's room temperature consistent before air conditioning. He said they used to make the chocolates in the cellar, and mentioned the use to which the cellar was now put. I like guides who (a) answer you've asked and (b) add more.