I am loving Buenos Aires since I arrived yesterday, which is fortunate, as I've spent almost all of it awake! My friend Gary told me that the Dreamliner helps prevent jet-lag. I'm not so sure…
If I can't get back to sleep early in the morning, because of jet-lag, I like to get up and take a long walk. I did this a few times on my last trip to Buenos Aires, and I found that 5 am was so different … so quiet!
This time, I started a little later, about 5.50, and there were already people singing (had they stopped?). By 7 am (though I saw some earlier), locals were having beers al fresco.
My diet since arriving has been vodka, empanadas and banana split ice cream, so I'm not about to moralise.
I renewed my fragile acquaintance with Argentine ATMs. I tried a few, and they all charged me 107.10 Argentine pesos per withdrawal. In 2001, this would have been over 200 Australian dollars, but now it's less than eight. They set a limit of 2,000 pesos per transaction, but one ATM let me do this twice with the same card (though that did mean two lots of fees).
Although at first I felt a bit miffed, I didn't have to look very far to see how it really wasn't terribly important, and how things could have been a great deal worse. For security reasons, many Argentina ATMs are in building foyers. In four that I saw, there were people sleeping.
The one below had a dog both inside and outside the building.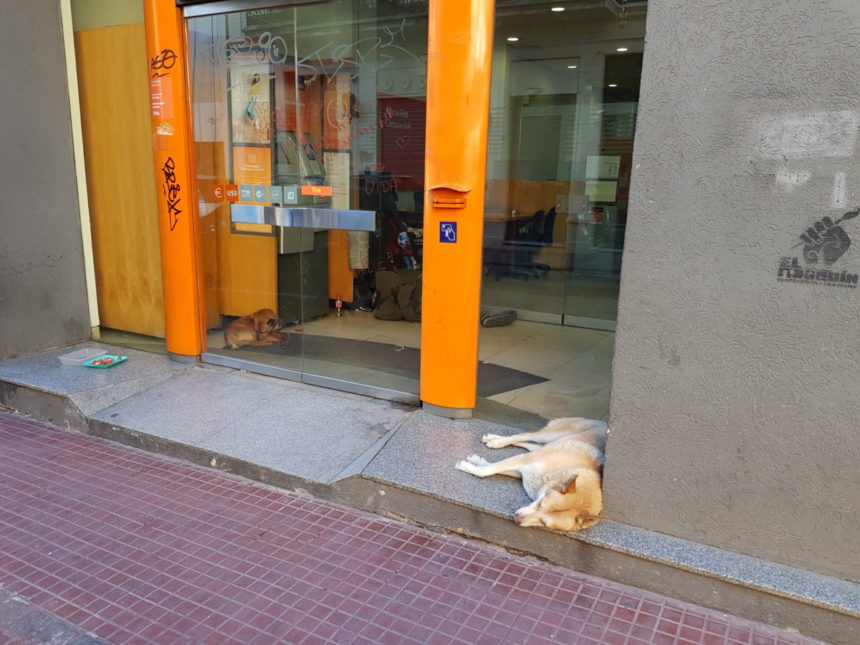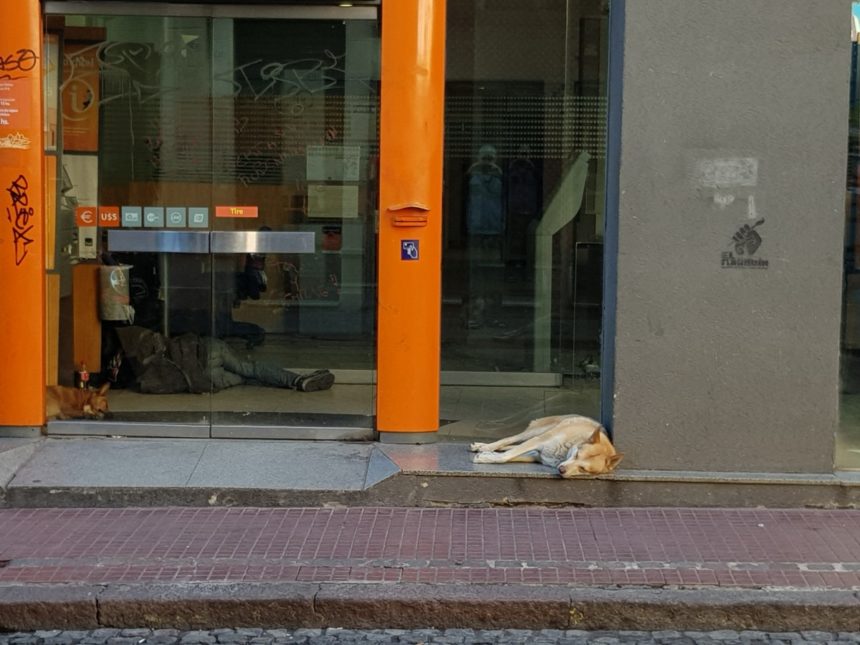 For my own security reasons, I tried to avoid using these ATMs, but I didn't notice one of them until after I'd withdrawn my money.