On one side of Avenida San Juan in Buenos Aires are the Museo Moderno …
… and MACBA (the Museo de Arte Contemporáneo de Buenos Aires).
On the other side is a wall with modern street art …
… though some of the recycled materials are no longer modern.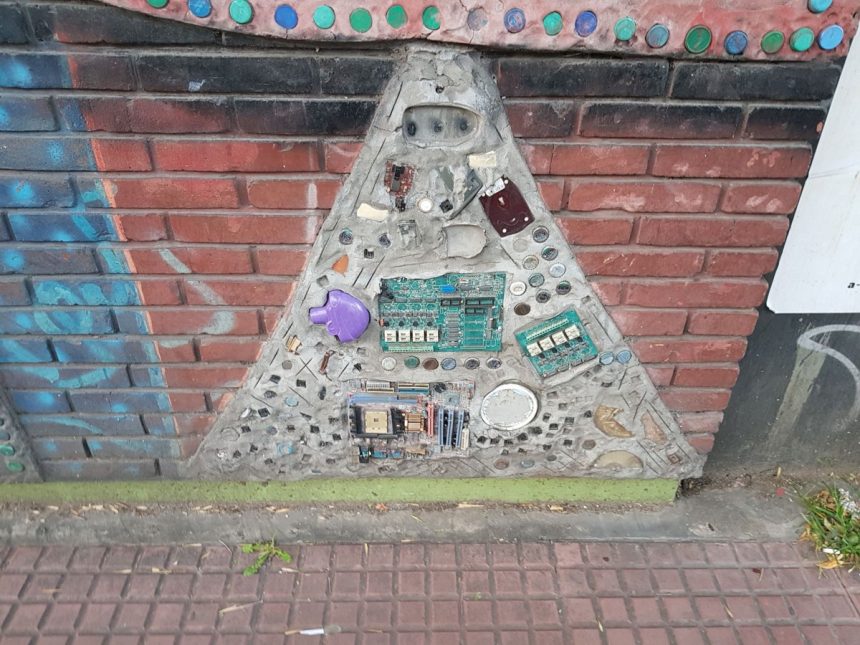 The above piece seems to be based on the headscarves of the Madres of Plaza de Mayo.