Before the Kardashians…
… there was Noelene.
'Sylvania Waters' was the first Australian reality TV show in Australia, before they even called it reality TV. It centred around the real-life Noelene Baker (later Donaher) and her real-life family, except her daughter, who pulled out at the last minute and was never spoken of.
Noelene lived in the south Sydney suburb of Sylvania Waters. When I lived in Sydney in the nineties, I went there a couple of times to try to find her, to pay homage outside what we thought was her house…
… to buy bourbon and cigarettes from the store where we thought she bought her bourbon and cigarettes…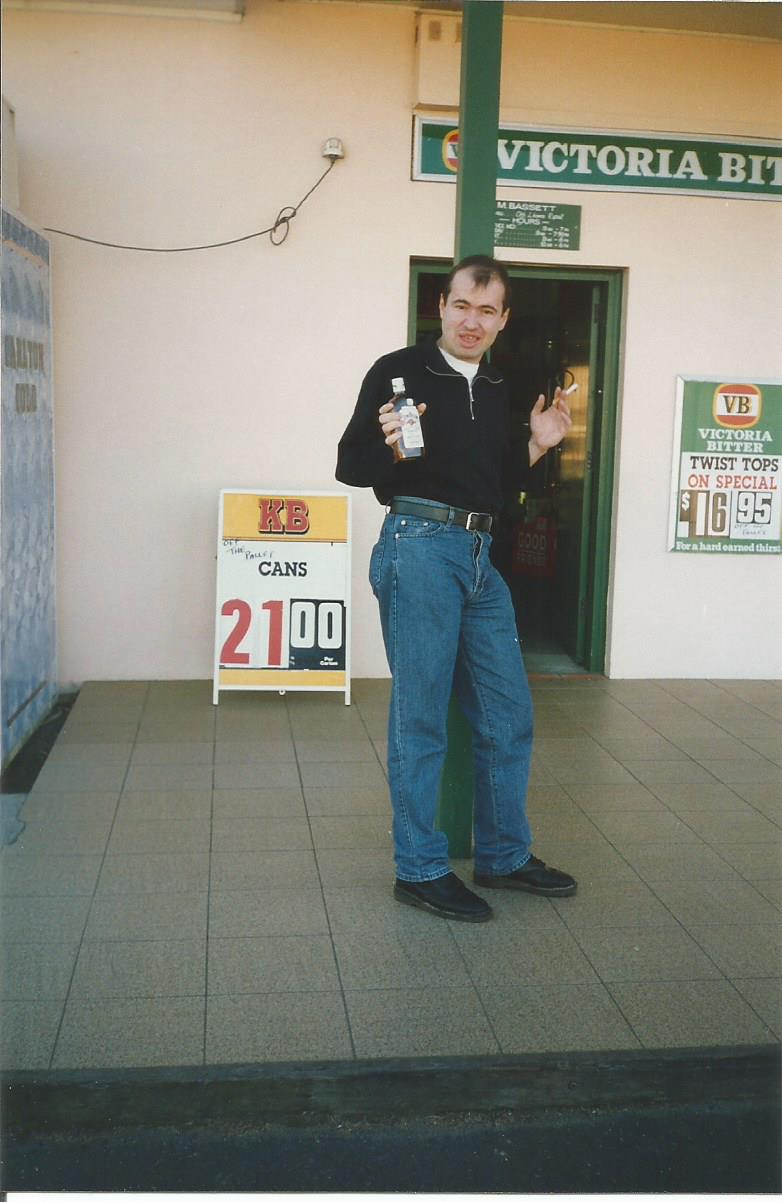 … and to touch the Sylvania Waters waters…
Paradise on earth? No. On waters. Sylvania Waters.