I saw this at MALBA – the Latin American Art Museum of Buenos Aires …
… in their gift shop.
The designer is VACAVALIENTE – or 'Brave Cow'.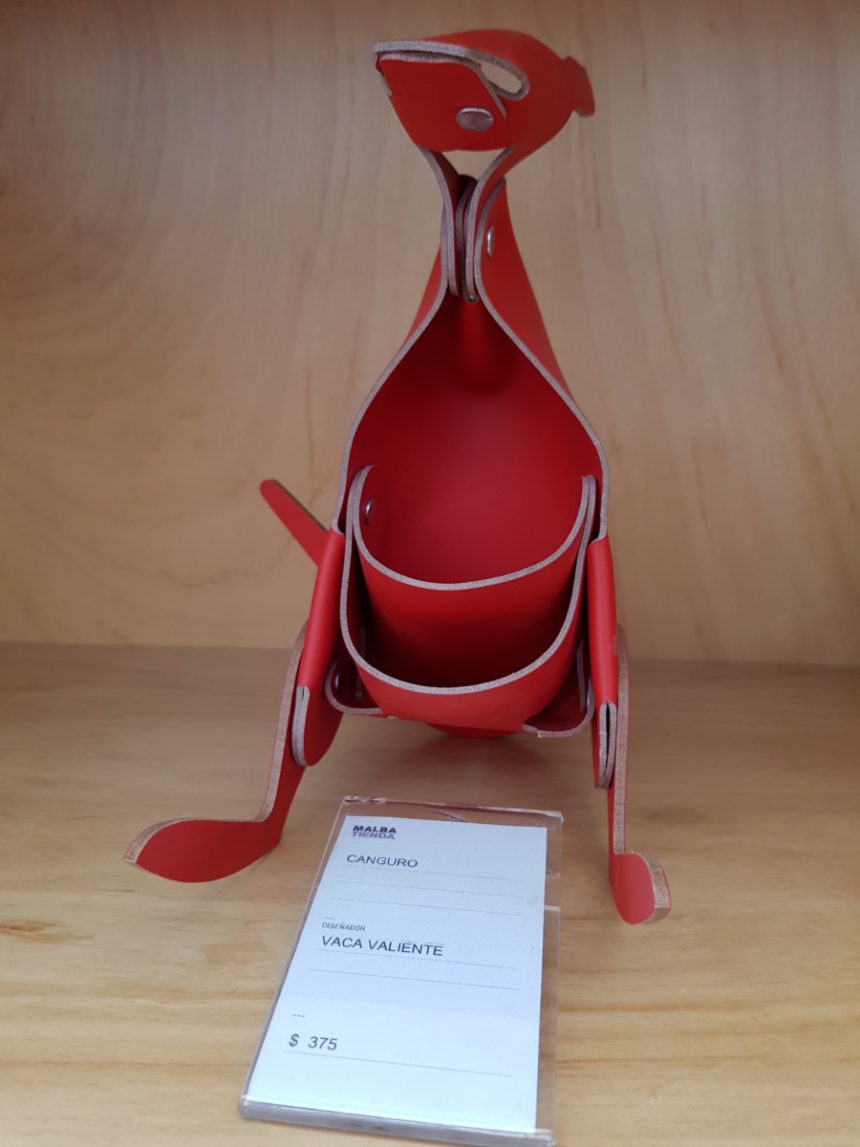 Don't be put off by the price.  $375 here meant 375 pesos.
In 2001, one US dollar could buy one Argentine peso.
When I visited MALBA last year, it could buy about 18.
So this leather kangaroo cost about 20 US dollars, or about 25 Australian.
It can be used for storing pencils, though maybe not these:
Gift shops are often the most interesting part of my visits to a cultural centre, and I've liked MALBA's in the past, but this time I was a little underwhelmed.