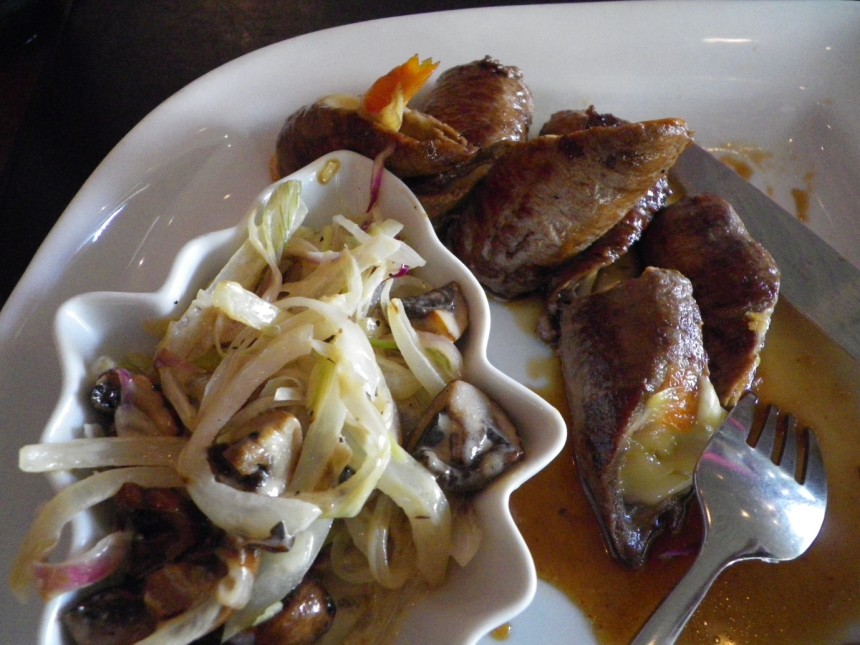 I don't mean the Hollywood with the Bowl I visited in 2016:
I mean Palermo Hollywood in Buenos Aires: the part of the barrio of Palermo with TV studios. And some places to eat.
Dashi is a chain of Asian fusion restaurants in Buenos Aires. One of them is in Palermo Hollywood (Fitz Roy 1613, at the corner of Gorriti). Although it makes lots of sushi, its stand-out dish for me was always Lomo Roll Dashi.
Thinly sliced moist filleted beef from the Pampas, wrapped around spinach, oozing melted cheese, blended with mushroom, rice and onion.
I went back last year for the first time in four and a half years … and Lomo Roll Dashi was no longer on the menu.
I don't understand. Why strip the crown of its jewel? I know it was only a dish at a restaurant, but it was a dish I was prepared to travel half way around the world to experience. Okay, I'm exaggerating, but not by all that much.
Thankfully, in my time away, Buenos Aires acquired some new attractions …