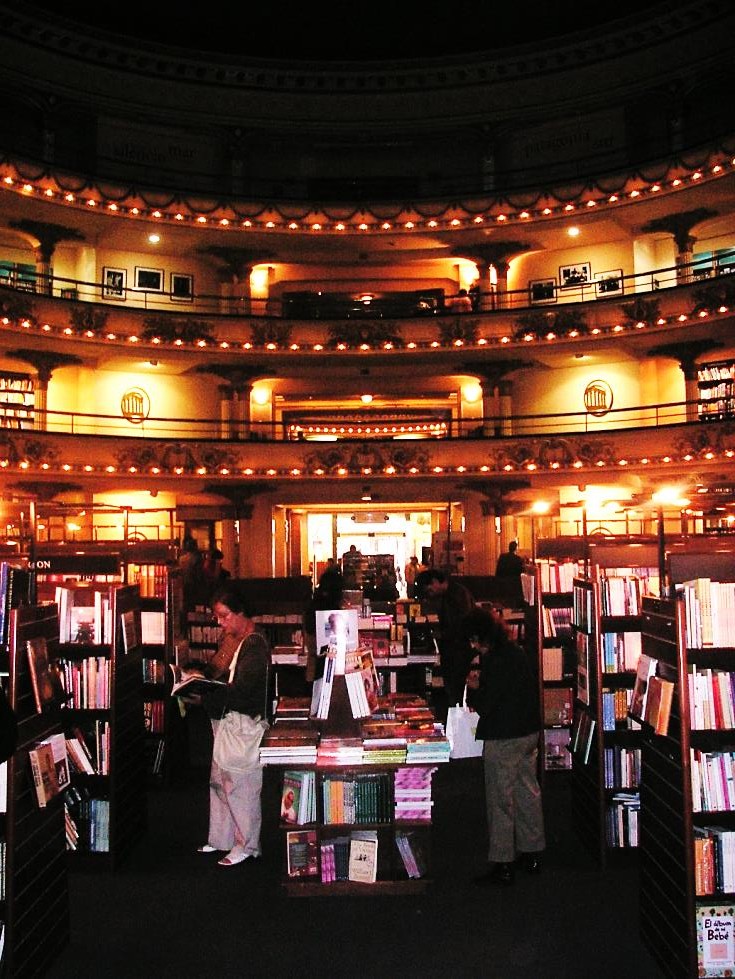 Most famous buildings are best known for their exterior. I've never, for instance, seen a photo inside the Taj Mahal.
This may be one reason some visitors to Buenos Aires never go to El Ateneo Grand Splendid bookshop. I hadn't heard of it before my first trip to Argentina. My friend Paula took me there as a way to fill in a bit of time between her Pilates class and dinner.
When I'm in Australia, I don't miss seeing this:
But I always want to go back inside:
This used to be the Grand Splendid Theatre. An actor friend of Paula told me that after it closed, he was worried it'd get pulled down. Instead, the El Ateneo chain of bookshops made it their flagship store.
There's a theory that bookshops are on the way out. I'm not convinced, but if they are, they're departing with a considerable bang in Buenos Aires.
You can take any book off the shelf and read it on the old stage, which is now a café. I do writing there.
Other people sit in the boxes.