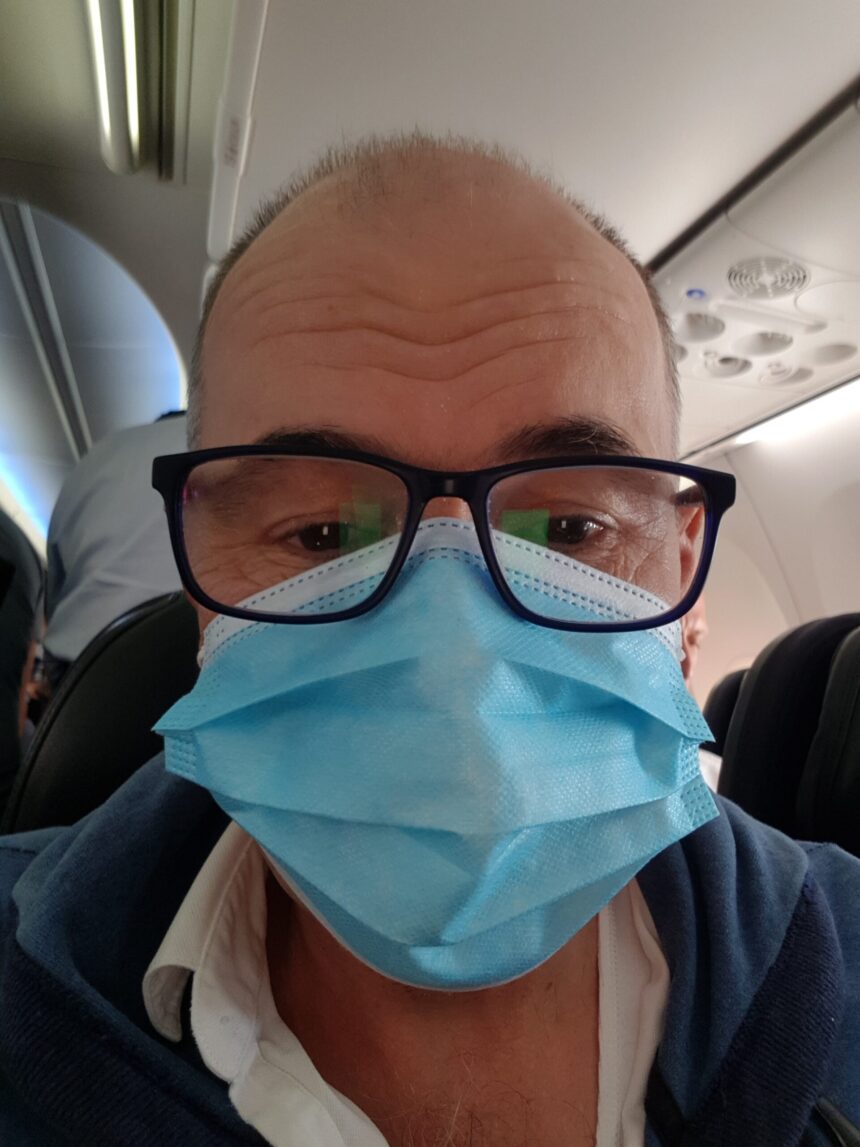 … on the plane on the way to …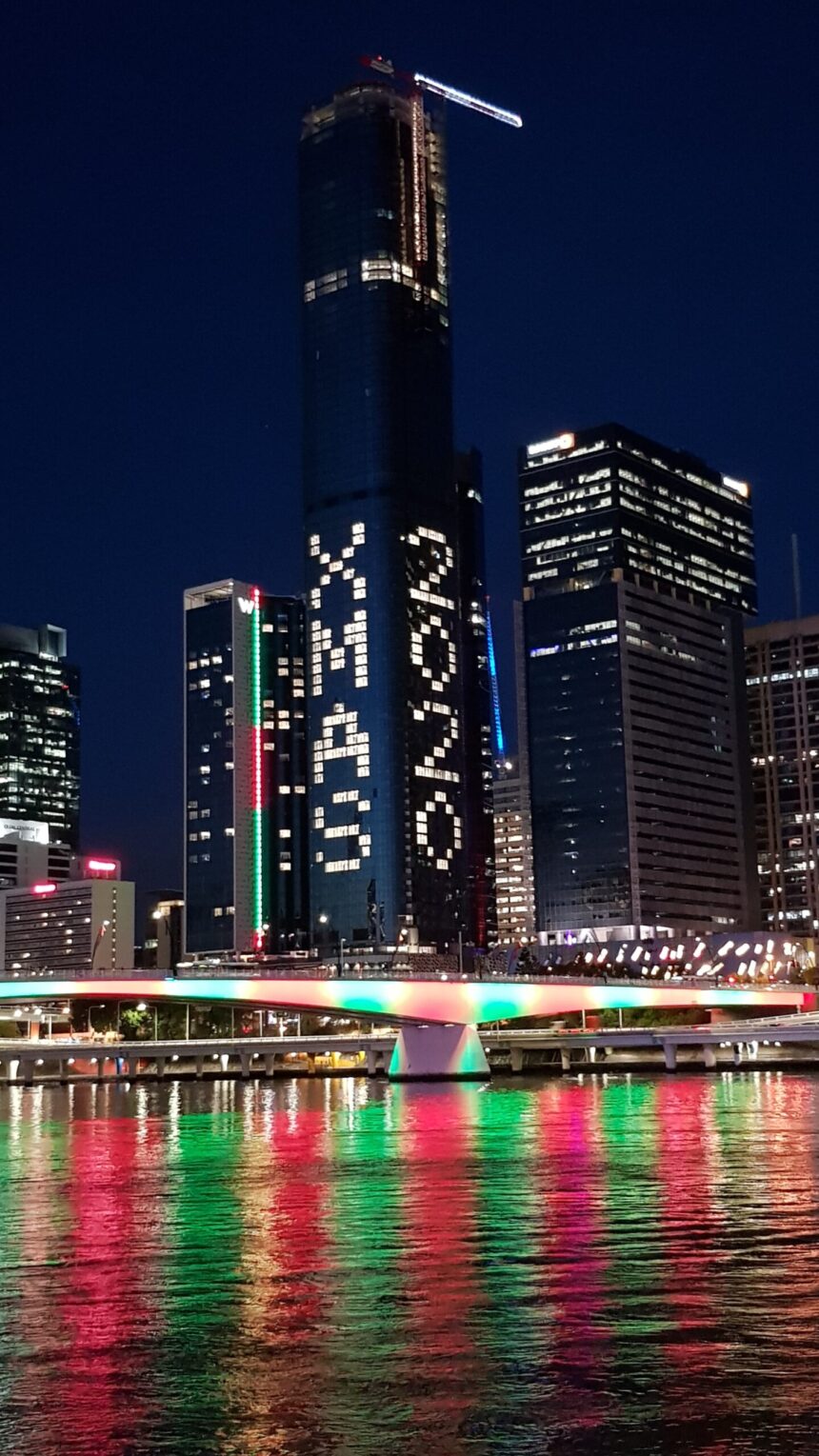 … Brisbane, just before Christmas.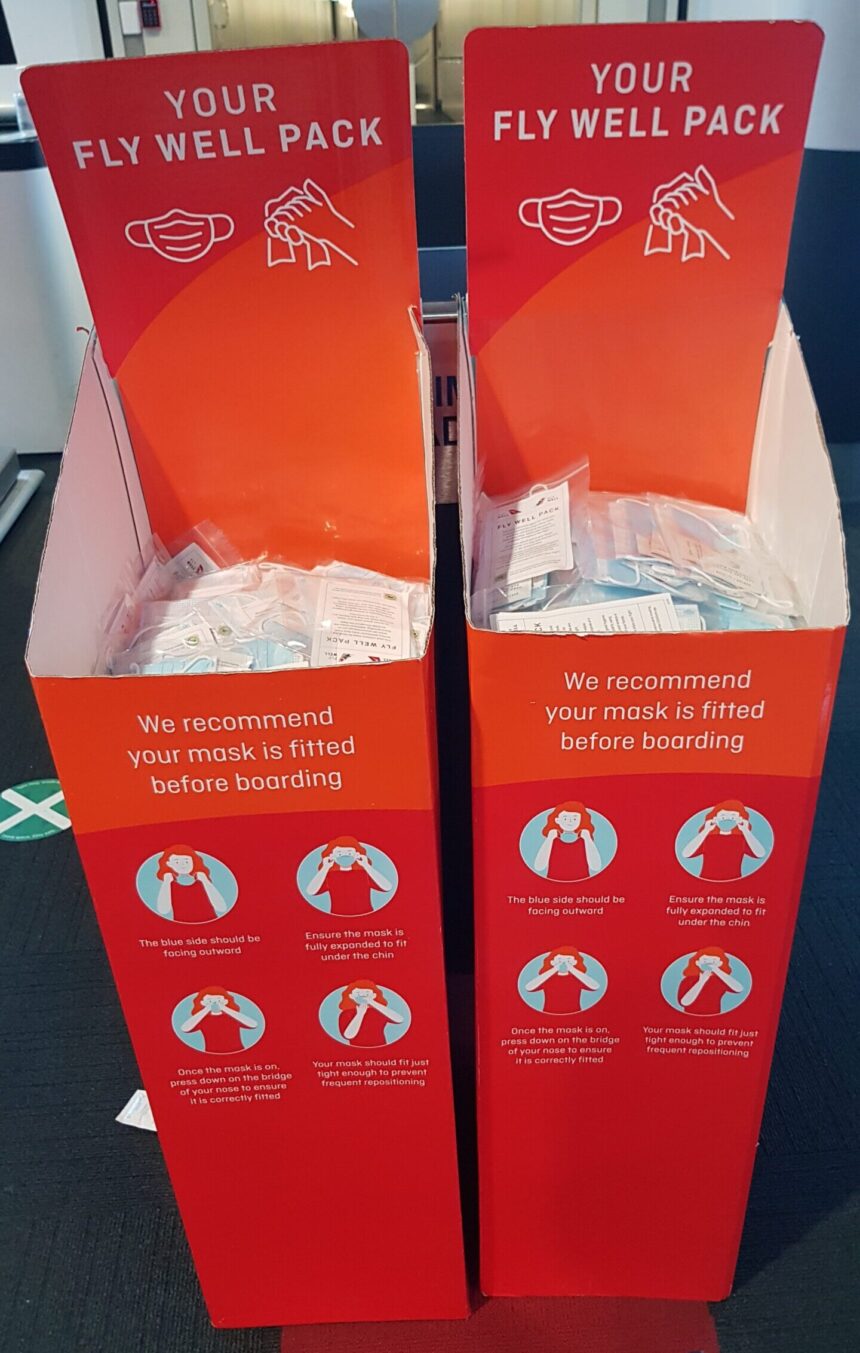 On the way over, I tried to wear one while eating, but took it off for the meal on the way back. I'm not sure how effective it all was.
I feel very lucky to live in a city where face masks mostly haven't been a thing, although it may tempt fate to say so.