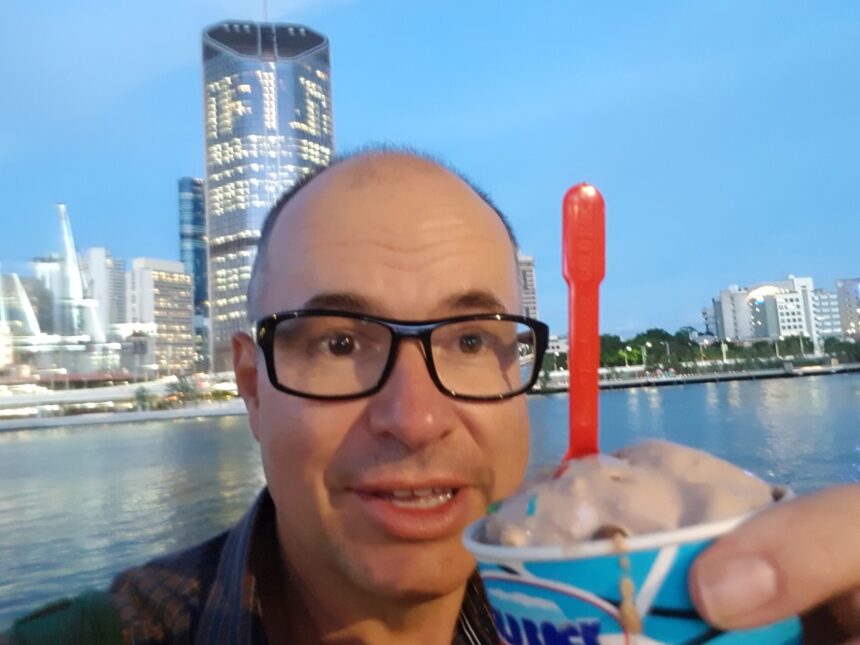 Cold Rock, on the foreshore of Southbank in Brisbane (pictured there last month), is worthy competition, but one of my Cousin Jo's Christmas peppermint ice cream sandwiches is the winner.
Every Christmas I find excuses to steal another one … or more.
One good thing about getting older is I have more and longer traditions like this.
One bad thing about getting older is it takes longer to walk them off.