I say 'other' with the (optimistic) assumption that you're coming to my own show!
In January 2014, when I opened my copy of Fringe World's printed program, I thought – ugh!
There were 418 events inside.
A year later, this number had grown to 556.
But between these two festivals, I'd been to the Edinburgh Fringe. That had 3,193 different shows (I went to 28 – less than one per cent!), so 556 didn't seem so overwhelming.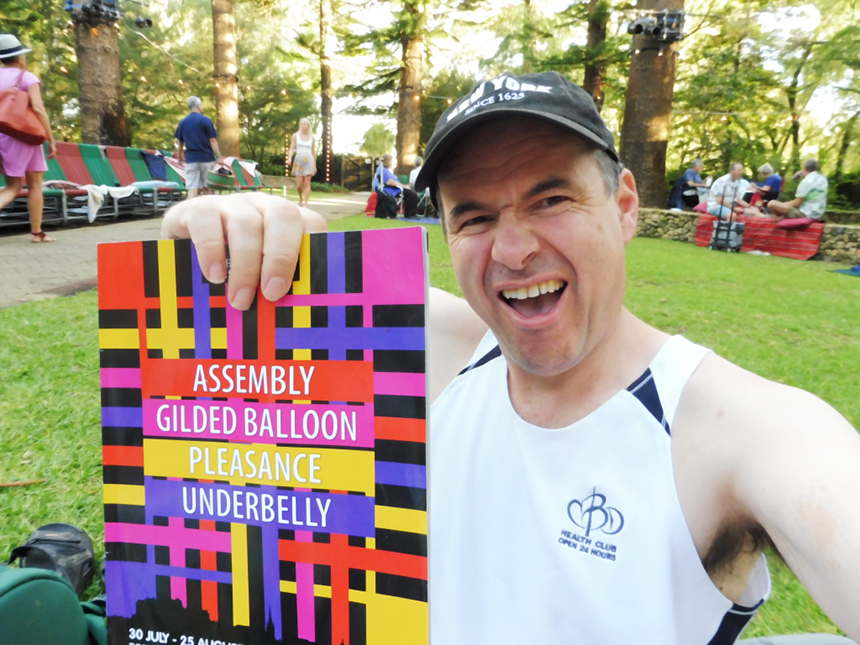 But back in Perth, Fringe World 2015 was still huge. I attended 56 things: more than one-tenth of the program. On the final night, at the awards ceremony, it was – gee I'm great, I know this festival really well, I'm up on what's good … and then they started giving out the gongs.
With many of them, I was thinking – I haven't even heard of that, yet alone seen it. Had I been to a different festival?
Fringe World 2016 has over 700 different events.
I appreciate you might have some difficulty working out what to see. I don't think too many people will be doing one-tenth of the program. Thankfully, many of last year's artists are returning, sometimes performing shows they've done (superbly) in Perth before.
Arguably the best-received show in 2015 was La Soirée, but you've probably already heard of that.
So, based on my past Fringe experiences, here are 12 of my tips for Fringe World 2016:
The Lion, the Bitch and the Wardrobe – to read why, please click here
Skin Deep
Sharon from Canada presents; Tallulah – to read why, please click here
Phatcave: Late Night Comedy
Nob Happy Sock
Michael Griffiths – Adolescent
Impromptunes – The Completely Improvised Musical
Georgie Carroll in Gauze & Affect
Facty Fact Vs The Audience
Chris Turner: Observational Tragedy
Barefaced Stories: Fringe World Gala Edition
Ahead of the Class – to read why, please click here
I've put them in reverse alphabetical order because shows at the top end of the alphabet get an advantage in the printed and online programs.
In 2014, one of the most wittiest events was Robert Hofmann's Desperately Young at Heart. In 2015, he did a follow-up in Perth (also a lot of fun) and took a show to Edinburgh. In Fringe World 2016, he's not doing his own event, but has a part in DivaLicious and the Impresario (mostly by Mozart), so I'm looking forward to that as well.
And then there's…