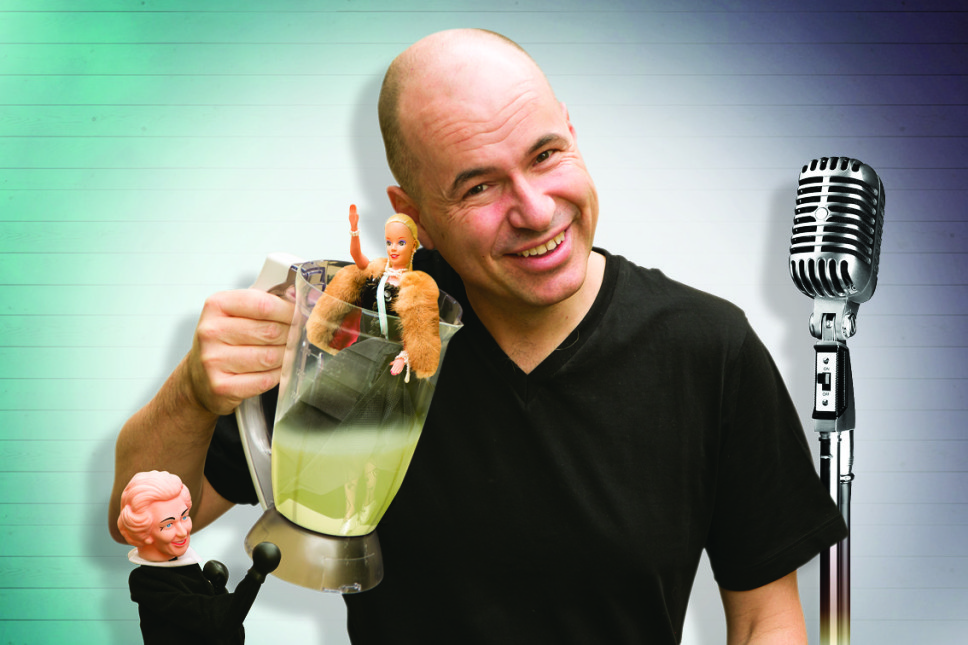 What's it called?
My Argentina: Learning Spanish and Loving Thatcher.
What's it about?
How I accidentally fell in love with Argentina and learned Spanish, while:
buying Evita dolls with clunky shoes;
reading sexy political memoirs;
witnessing the Earth's creation near polystyrene palms; and
re-living the sinking of the Titanic.
Is it tasteful?
Extremely. Beyond taste.
Do I need to speak Spanish?
No, but you'll find out how to learn it and get fashion tips at the same time.
Does it have killer toilets, moving stadiums and living dinosaurs?
It's possible.
Anything about religion?
A Passover meal and a Holy Land theme park.
I only go to shows if they teach me something from The Love Boat. Can I see this one?
Yes.
Will I find out about the 'accident' in The Sound of Music that the social-climbing Maria cleverly staged to lure the Captain away from the Baroness?
Of course.
Will there be images of cute guys?
Please see below. The man with the black hair standing next to me isn't too bad either.
Are there any swear words?
None in English.
What else will I learn?
Why it's best not to make an effort if a man keeps sending you flowers.
Why the father of a secret love child should always have a weather vane handy.
And many other important life-changing hints.
Is Evita emerging from a banana daiquiri?
She is in the Fringe website, but in the image above, it's sour milk, tinted yellow.
OK, so there's an Evita doll. What about Barbie?
She won't be forgotten.
When's it on?
There's a preview on 10 Feb 2016, opening night on 18 Feb and two more shows on 19 and 20 Feb – on 10, 18, 19 and 20 Feb – BUT THEY'VE ALL SOLD OUT!!!!
I'm putting on a second preview on Fri 12 Feb 2016 – BUT THAT'S SOLD OUT AS WELL!!!!
If you turn up on the night and take your chances, they might (and I say might) be able to squeeze you in.
All shows start at 7 pm and go for 50 minutes.
Where?
Pirate Bar, 25 Green St, Mount Hawthorn (see also the map below).
What's it cost?
$10 for the previews.
Does the bar sell food?
Yes. During Fringe, the menu has a range of burgers and pizzas, including the Land Lubber Veggie Burger and the Flaming Bandito pizza. You can make a night of it there.  Please do!
Do you have a Facebook page?
Yes. It's www.facebook.com/michaelfromperth.  Please like the page to get updates!