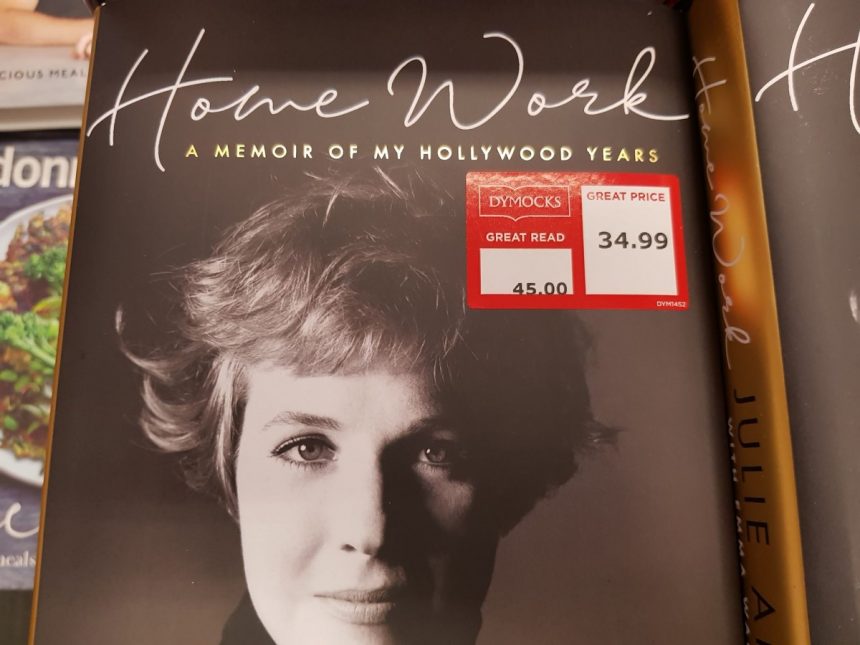 At a time when you could buy a decent house in Perth for twenty thousand dollars, MGM agreed to pay Julie Andrews – the world's number one box office star – a million dollars to do a movie. When it came time to make it, they paid her a million dollars not to do the movie.
How did she feel when the money came through? Why did she fall so quickly? Was it a sudden change in audience tastes at the turbulent end of the sixties? Or the strip tease number she did in one of her movies? Maybe the shower scene with Rock Hudson? Or skipping the royal premiere of another of her movies at the last minute?
Julie Andrews hung in, even when out of fashion, producing some classy work that holds up today. But how did she feel about not getting the pick of the scripts anymore? When she was doing television specials, rather than big budget musicals? Did she ever want her old life back? Or did her family life make up for all that?
Julie Andrews' new memoir Home Work covers this period of her life, but you won't get many answers to the above questions. She talks more about the personal problems of other people, such as her husband's ex-wife. That's a shame, because her rise, downfall and survival could have been compelling reading. She's been more candid about it in the past. It would make an interesting movie. (Actually, she did make a movie that was sort of about it.)
Still, it was nice to see a stack of Julie Andrews books in a prominent place in Dymocks. And the cover's great. But I suggest that you spend the money on Home – her first memoir – which explains how she got to be a Hollywood star in the first place, both despite and because of an abusive alcoholic stepfather she was forced to support financially from when she was a teenager.